WELCOME TO THE COMPLETE WEDDING FILM BUSINESS COURSE
You are one step away from:
- 60+ VIDEO TUTORIALS & COUNTLESS HOURS OF LEARNING RESOURCES ✅
- UNLIMITED ACCESS FOR LIFE 💯
- BECOMING A BETTER FILMMAKER 🎥
- BOOKING MORE & BETTER WEDDINGS 💰
- CREATING A FULL TIME, SUCCESSFUL WEDDING BUSINESS DOING WHAT YOU LOVE 🔥
THIS is the COMPLETE answer for anyone who wants to make a successful, full time business from making wedding films.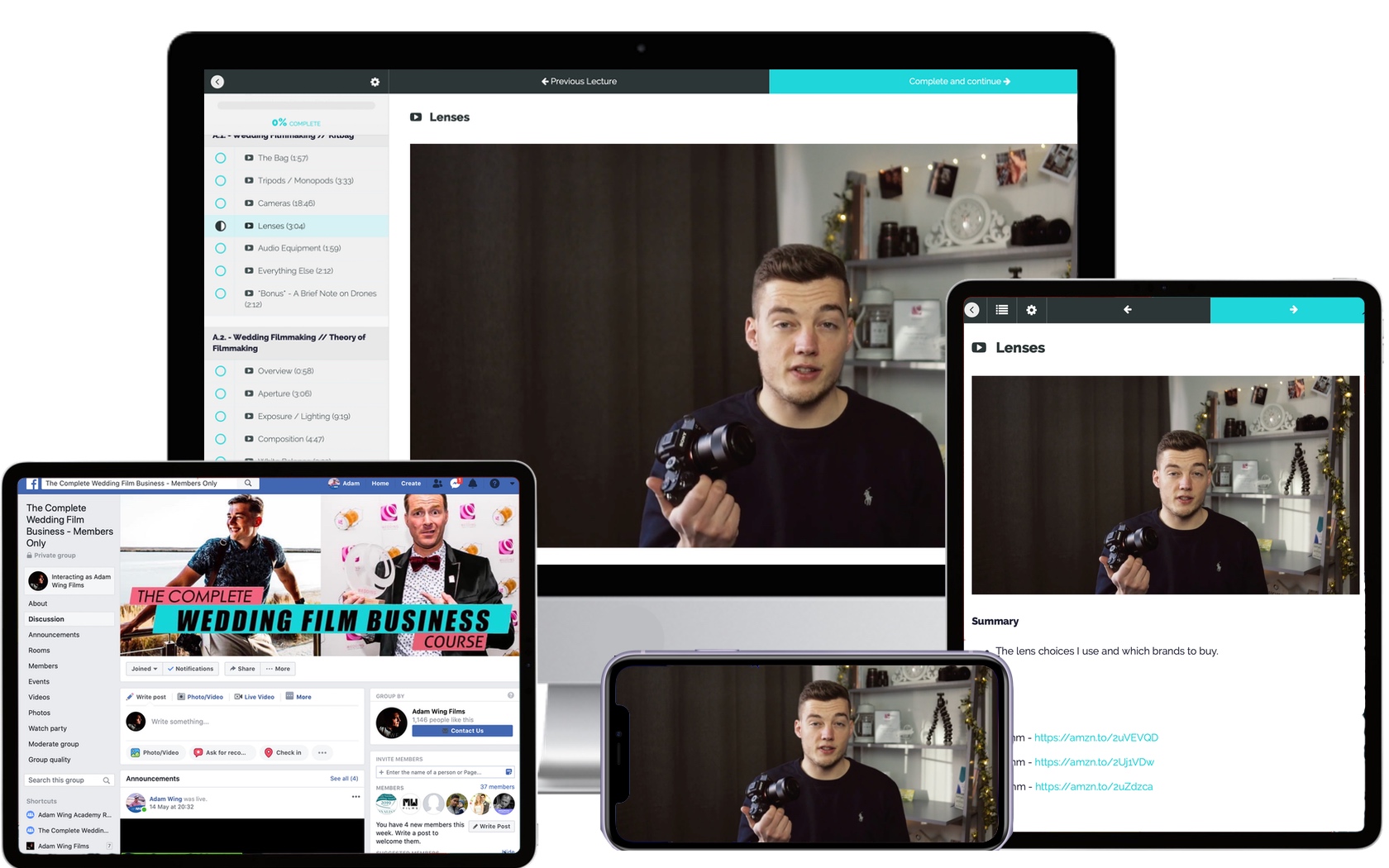 MEET YOUR MENTORS
Hi there! This is me (Adam), on my first destination wedding. It's September 2016, and it's my first official year filming weddings. It's also the year that I finished university and qualified as a Secondary School Teacher.
Had I taken a job, the day that this photo was taken would have been my first day as a teacher, the first day of my adult work life. 
Instead, I took a leap, head first into weddings. And with Howards' guidance, went from 14 weddings in year one, to 49 in year two, winning best industry newcomer at The Wedding Industry Awards. Fast forward to 2020 and I've now filmed over 200 weddings, travelling all over the UK and across Europe, for clients who have included film & TV stars, celebrities and sports personalities. As well as earning more than triple what I would have as a teacher.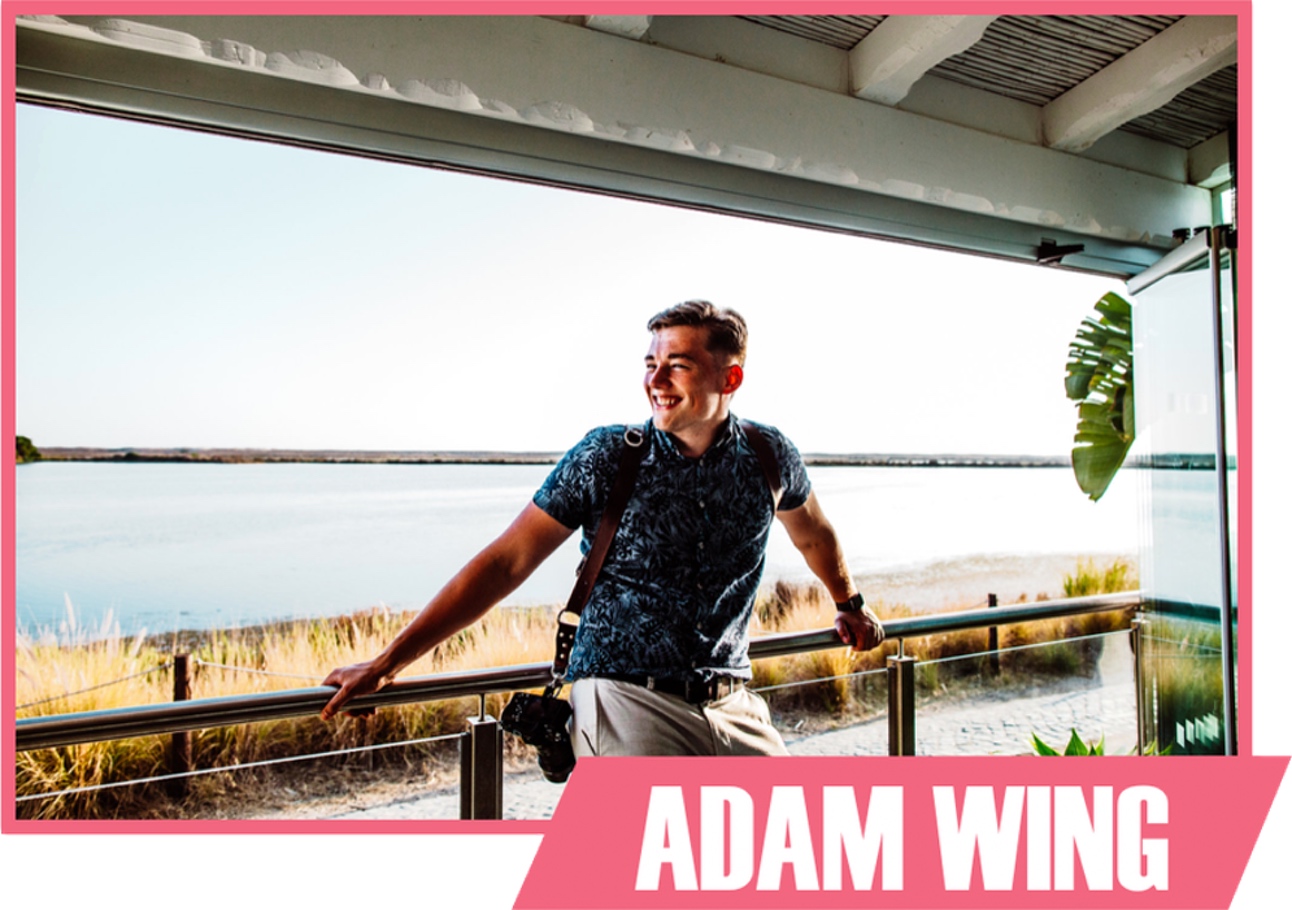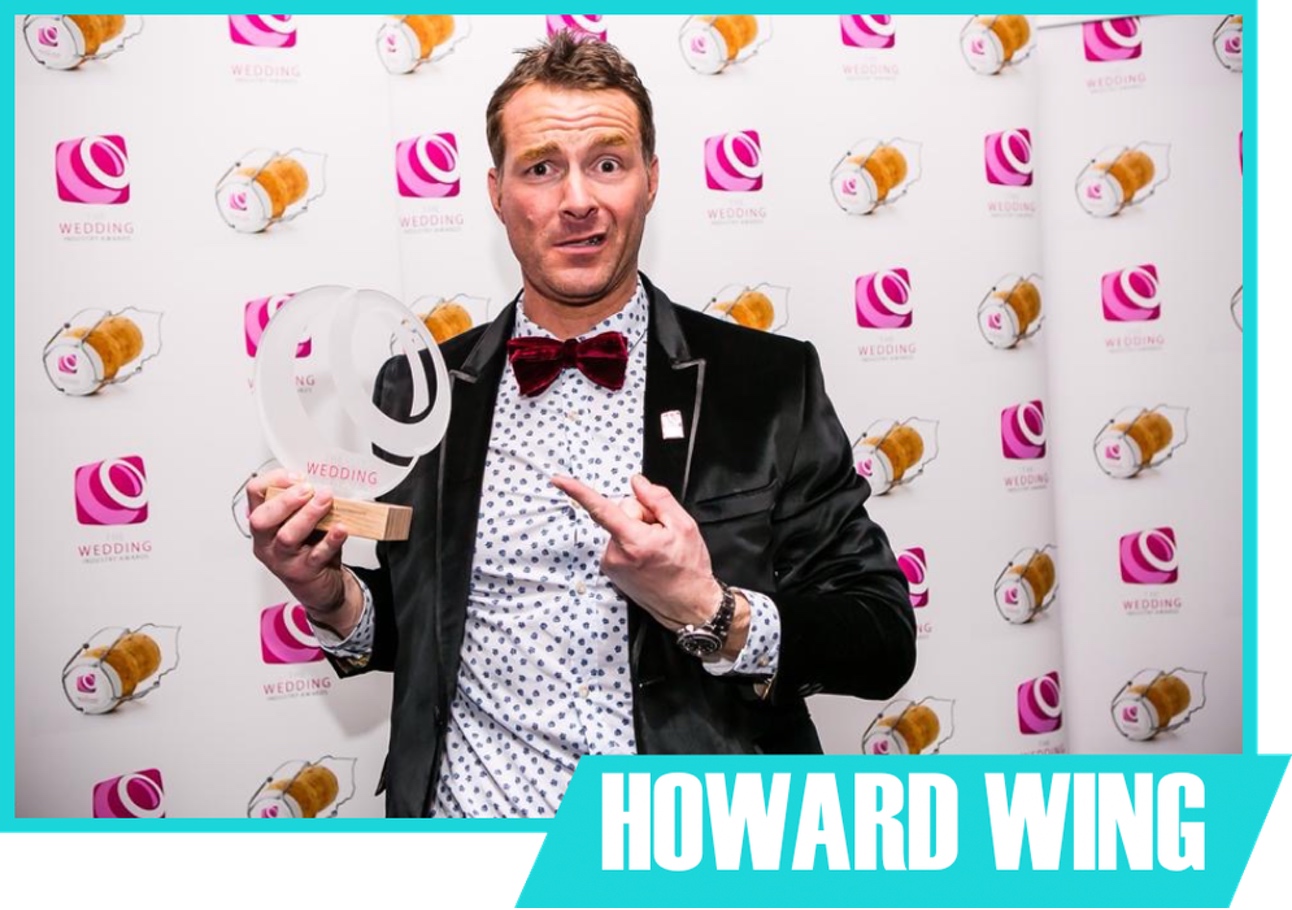 That's where I come in (Howard).
In a career spanning over 15 years as a wedding entertainer, I've learned exactly what it takes to create a successful wedding business.
Frequently mimicked and having built an award winning national reputation, I took Adam "under my wing" (sorry 😉) in the hopes that he would be able carve out a full time business for himself. To see that come to fruition (10 times over!) in less than 2 years was incredible.
We quickly realised that this unique expertise and insight I had channeled into Adam's business, could be used as a blueprint for anyone wanting to enter the Wedding Industry. And so the The Complete Wedding Film Business Course was born.
THIS COURSE IS A MARRIAGE OF TWO DISCIPLINES; WEDDING FILMMAKING & WEDDING BUSINESS.
AN ESSENTIAL INVESTMENT IF YOU WANT TO TAKE YOUR WEDDING FILMMAKING BUSINESS TO THE NEXT LEVEL.